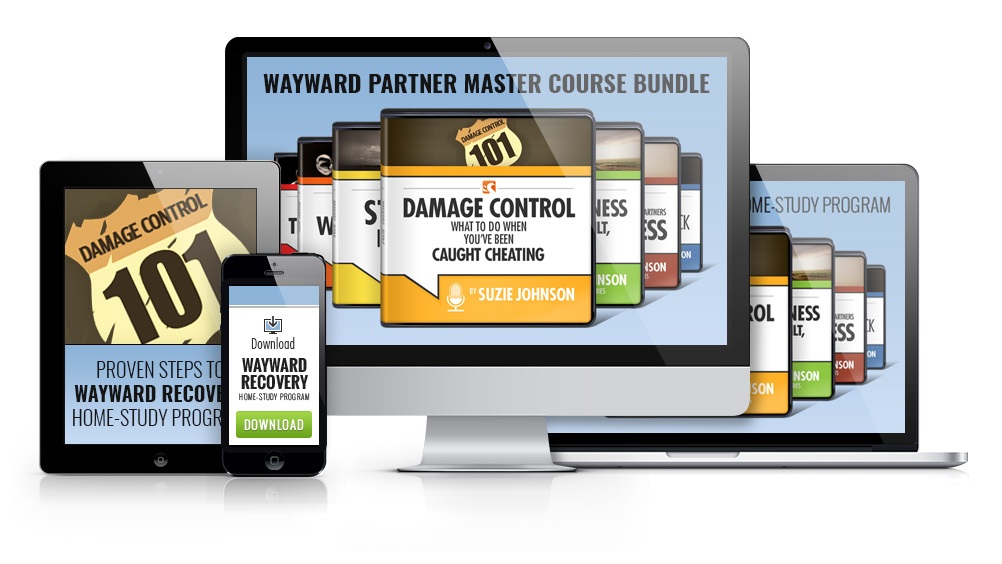 The question facing you today is this: How can you go about transforming your messy mistake into personal, emotional and even relationship breakthroughs?
That's a very good question, and one worth exploring.
The answers (along with my best tools, tips and techniques for overcoming this) are all revealed in my Wayward Partner Master Recovery Bundle.
So what exactly is my Wayward Recovery Bundle and what's included?
It's a series of 9 coaching programs specifically designed to meet you where you are, take you by the hand and guide you through my complete wayward recovery process. I've spent over 15 years honing this process. So, and by the time you've watched and listened all the way through, you'll know exactly what to do to transform all the guilt, confusion, chaos, disgrace and dishonor… into recapturing the love, trust and respect you've lost.
Keep scrolling below to see everything you get in this powerful master course.
(TIP: You can click on each title for more specific information about each individual course)