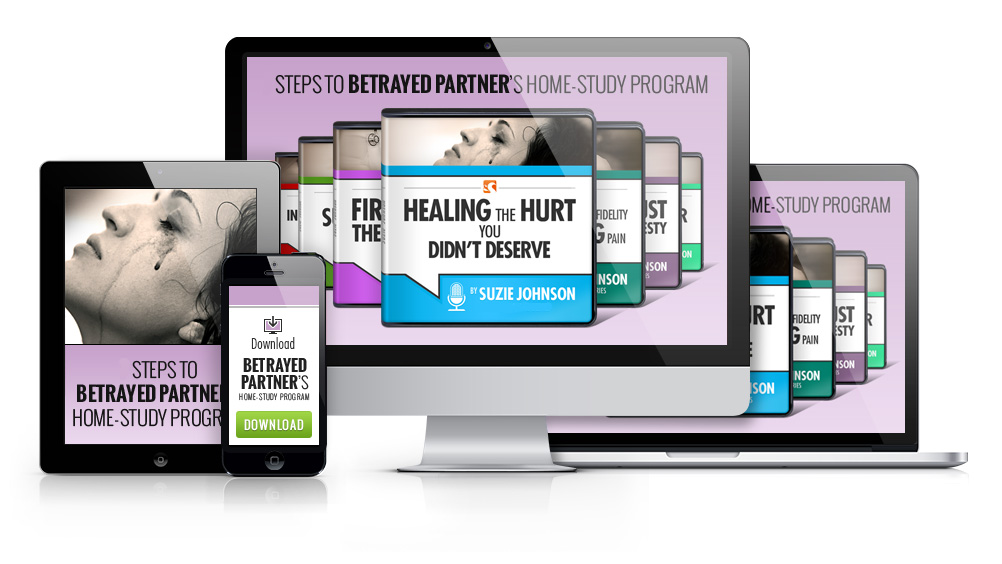 You get my powerful combination of 9 specific coaching courses that I designed, created and produced with the betrayed partner in mind.
These 9 sessions meet you where you are today…
...then, slowly but surely, take you by the hand and gently guide you through my proven step-by-step process for surviving, healing and returning to happiness after infidelity. You see, my goal for you is that by the time you've listened to all six sessions all the way through — and integrated the tools and strategies I'm going to teach you — you'll find that the pain of betrayal and the wrongs done to you in the past will no longer have the power to haunt, taint or ruin your life. In fact, even though it may not feel like it at this moment, you WILL, once again, enjoy your life and look forward to a better future.
So what exactly is my Betrayed Recovery Bundle and what's included?
It's a series of 9 coaching programs specifically designed to meet you where you are, take you by the hand and guide you through my complete betrayed recovery process. You see, I've spent over 15 years honing this process. So, and by the time you've watched and listened all the way through, you'll know exactly what to do to transform all the anger, confusion, chaos, disgrace and dishonor… into recapturing the love, trust and respect you've lost.
Keep scrolling below to see everything you get in this powerful master course.
(TIP: You can click on each title for more specific information about each individual course)